FC 24 Player Ratings Announced
The expected announcement for FC 24, which will be the new football game series of EA Games, has arrived. The ratings of the football players who will take part in the series have been announced. Ratings have been made for a few specific names before, but this time we saw the ratings announced for all FC 24 players.
When we look at the names on the list, we understand that the names that were once considered legends cannot even make it into the top 10 anymore. Let's move on to the list.
FC 24 Player Ratings Top 15 Ranking
We will add a link for all player ratings in the list. Now let's add the top 15 football players below.
Kylian Mbappe with 91 ratings

91 Alexia Putellas

91 Erling Haaland

91 Kevin De Bruyne

90 Aitana Bonmati

90 Lionel Messi

90 Sam Kerr

90 Karim Benzema

90 Thibaut Courtois
90 Harry Kane

90 Caroline Graham Hansen

90 Robert Lewandowski

89 Mohamed Salah

89 Kadidiatou Diani

89 Mapi Leon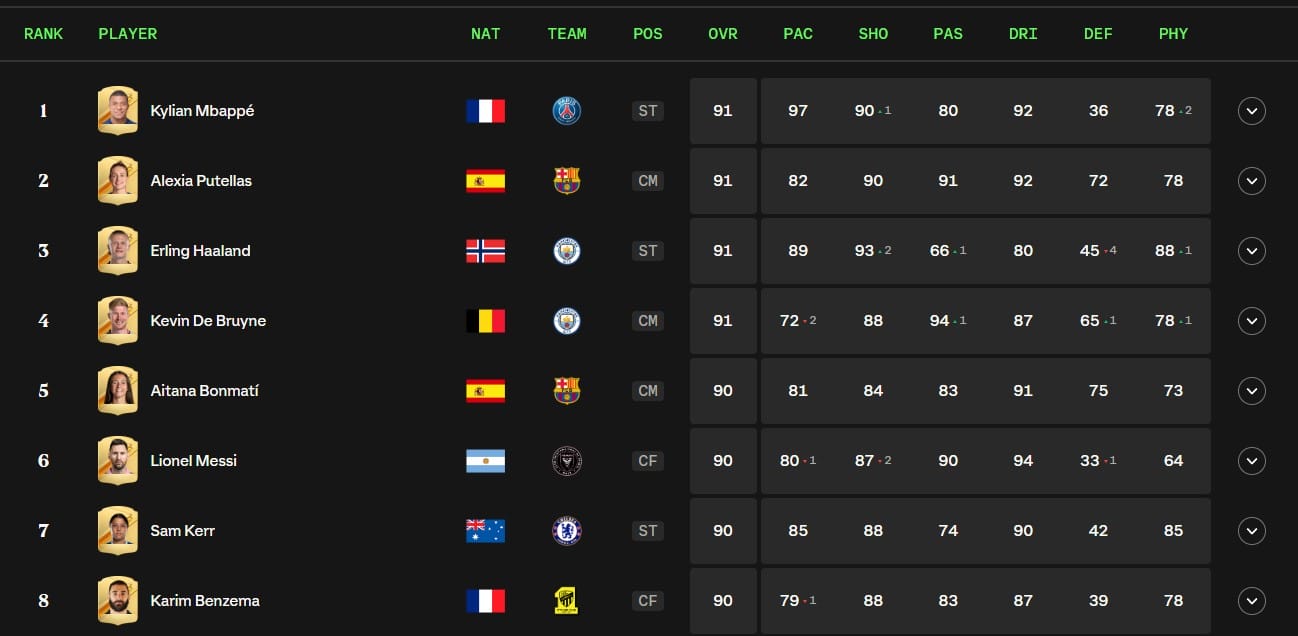 This is the top 15 list announced for FC 24 football player ratings . For those wondering, let us point out that Cristiano Ronaldo, who shook the list for a while, is ranked 95th in the FC 24 list. The total score given to the famous football player was determined as 86 points. What can we say, FC 24 will be a game of firsts in many ways. We would like to point out that you can access the full list right here .